TextureLab v0.1.0 Release
---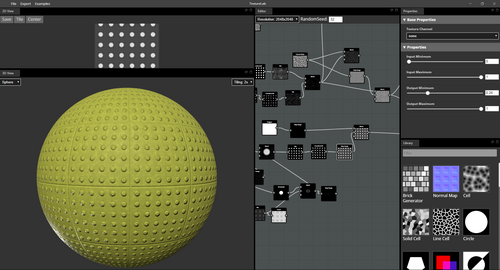 After months of work, I'm glad to announce that TextureLab v1 is finally out!!
Working on this project has been a long term dream of mine and it's slowly shaping up to what I have envisioned it to be. I'm able to make decent looking textures with it now.
Other users have been making textures too. Mrmo Tarius has so far bested me at my own tool.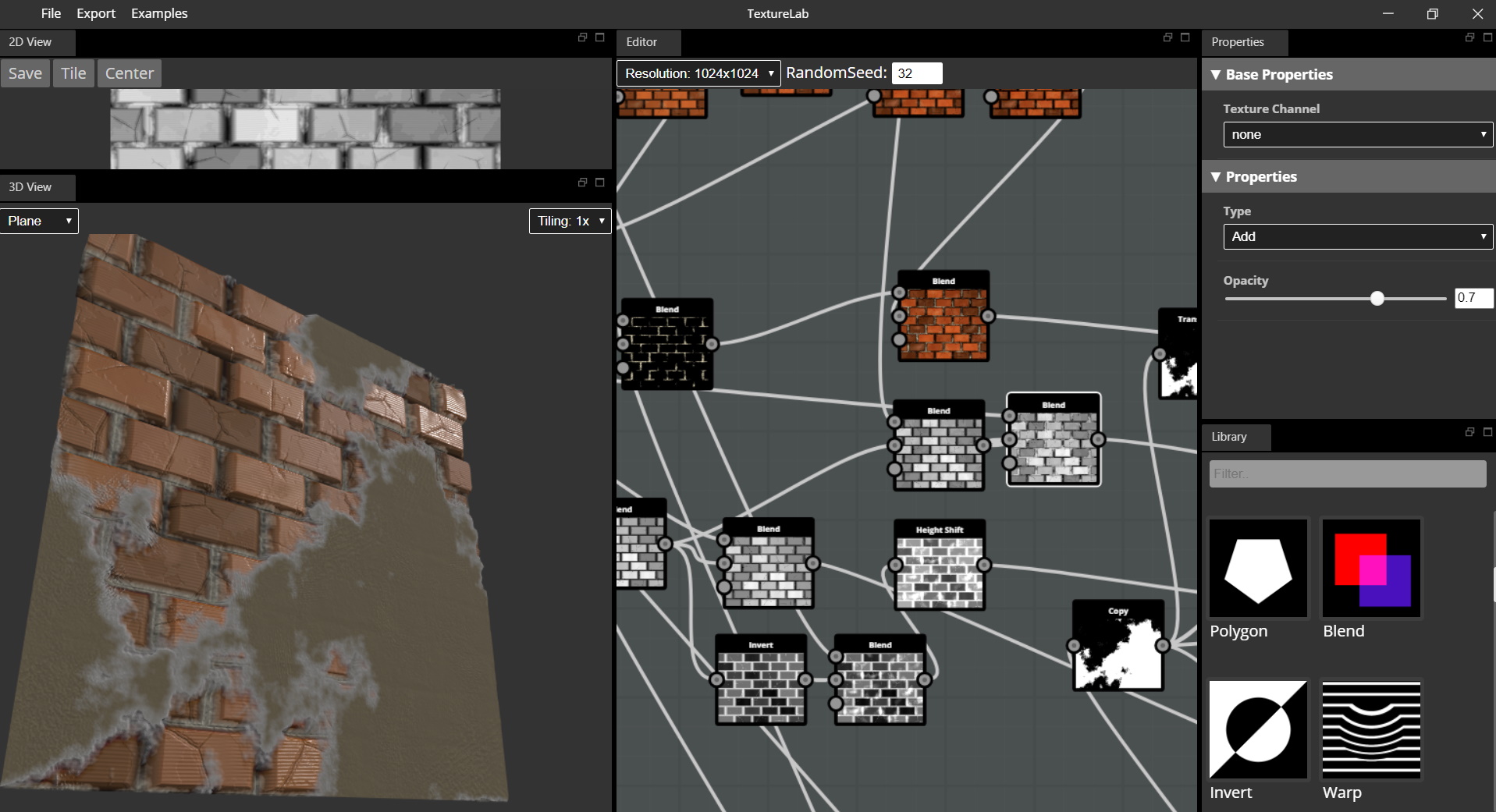 Why did I make TextureLab?
As a programmer I find it hard to make textures (or art on a whole). I think I can make tools that will allow me to quickly make the textures that I want to make with a lot less effort. TextureLab is a small and necessary piece of that puzzle; it isnt the endgame, it's a step towards my vision of making (procedural) textures easy and accessible.
What's next?
I'll be focusing on producing textures to prove TextureLab's capabilities and adding a lot more nodes. My main focus will be making mid-tier textures and/or textures found in indie games. Once I add more variety of nodes I can make higher quality and more varied textures.
I hope you like it. I'm eager to hear your feedback. :D
Checkout the source on Github.

Files
TextureLabWin-v0.1.0.zip
60 MB
Dec 28, 2019
TextureLabLinux-v0.1.0.AppImage
67 MB
Dec 28, 2019
TextureLabLinux-v0.1.0.zip
64 MB
Dec 28, 2019